Year 6 Closure Resources
During the time that the school is closed we will be using this page to offer ideas for home learning and other ways of keeping in touch with school staff.
Teachers' Challenge - Recreate a work of art
Art galleries may be closed at the moment, but you can still appreciate classic works of art - whether paintings, sculptures or photographs - from your own home. Through Google Art and Culture (https://artsandculture.google.com/), you can visit museums and galleries around the world.
We challenge you to make your own versions of famous works of art with everyday objects from your homes. More details are on the challenge sheet below. We can't wait to see what you choose as your inspiration and how you make them.
We've done the challenge too. Mr Luke has recreated "End of Tyne" by Jim Edwards.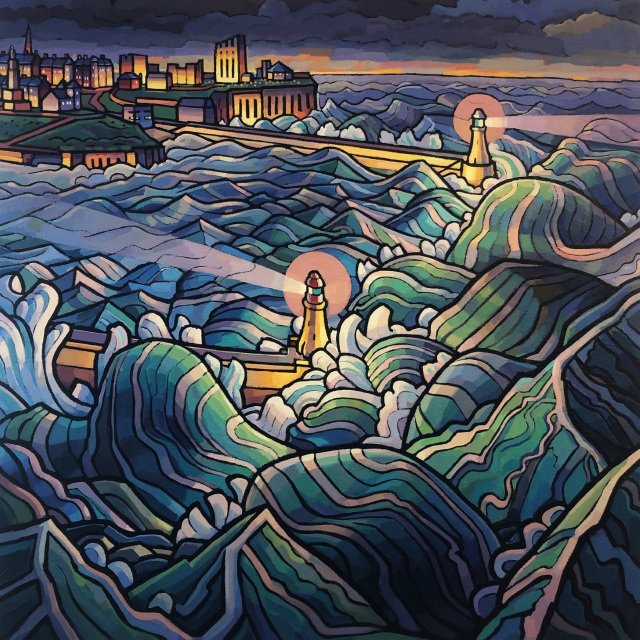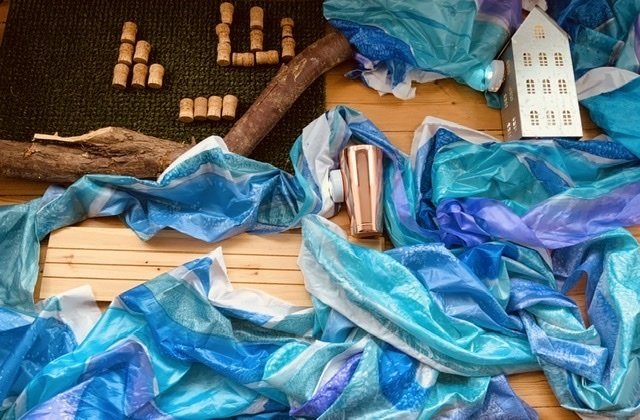 Mrs Cowen had two attempts. The first was "Starry Night" by Vincent Van Gogh.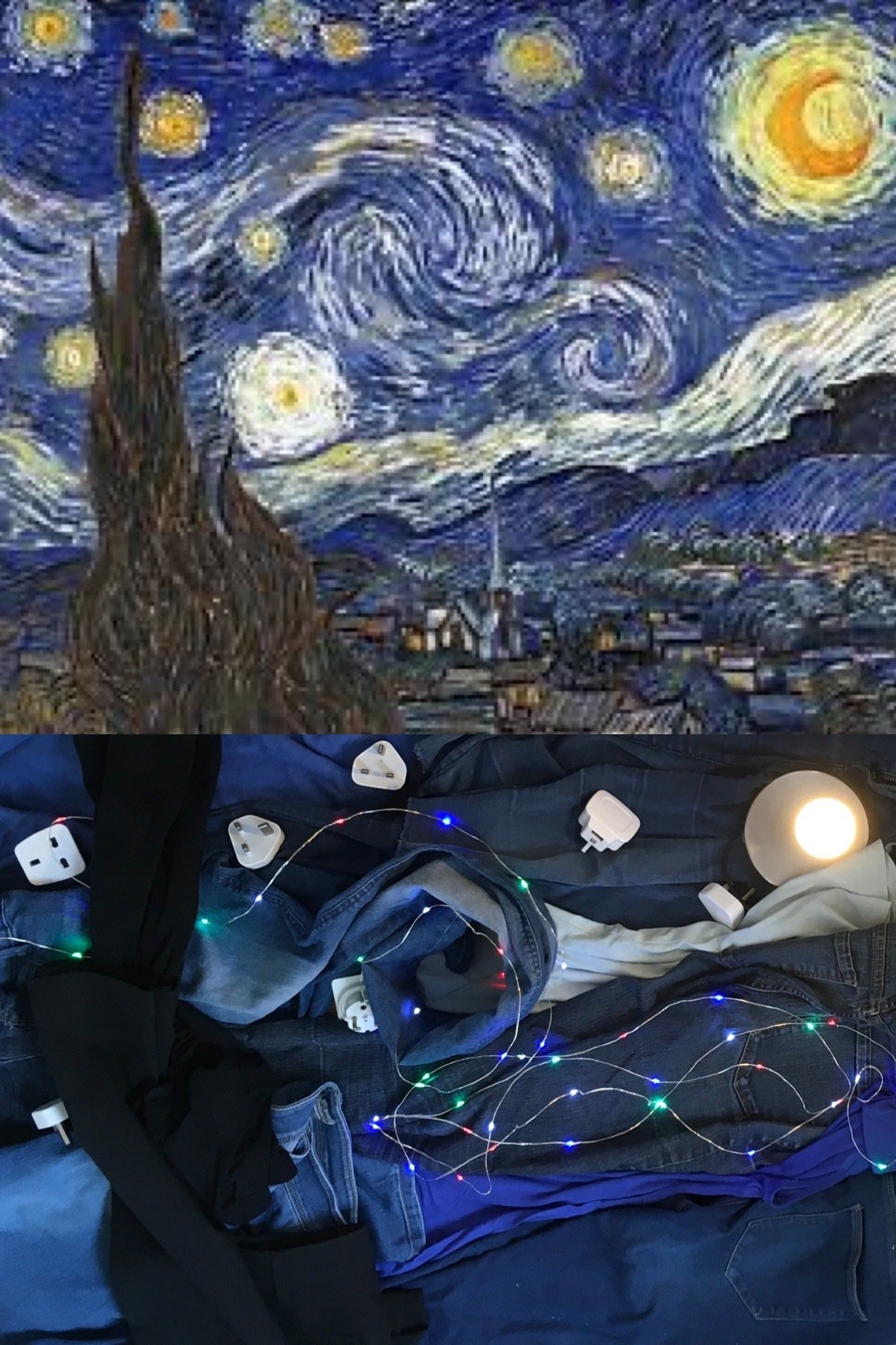 She also recreated the iconic photograph, "Lunch Atop A Skyscraper" (and much preferred this second attempt).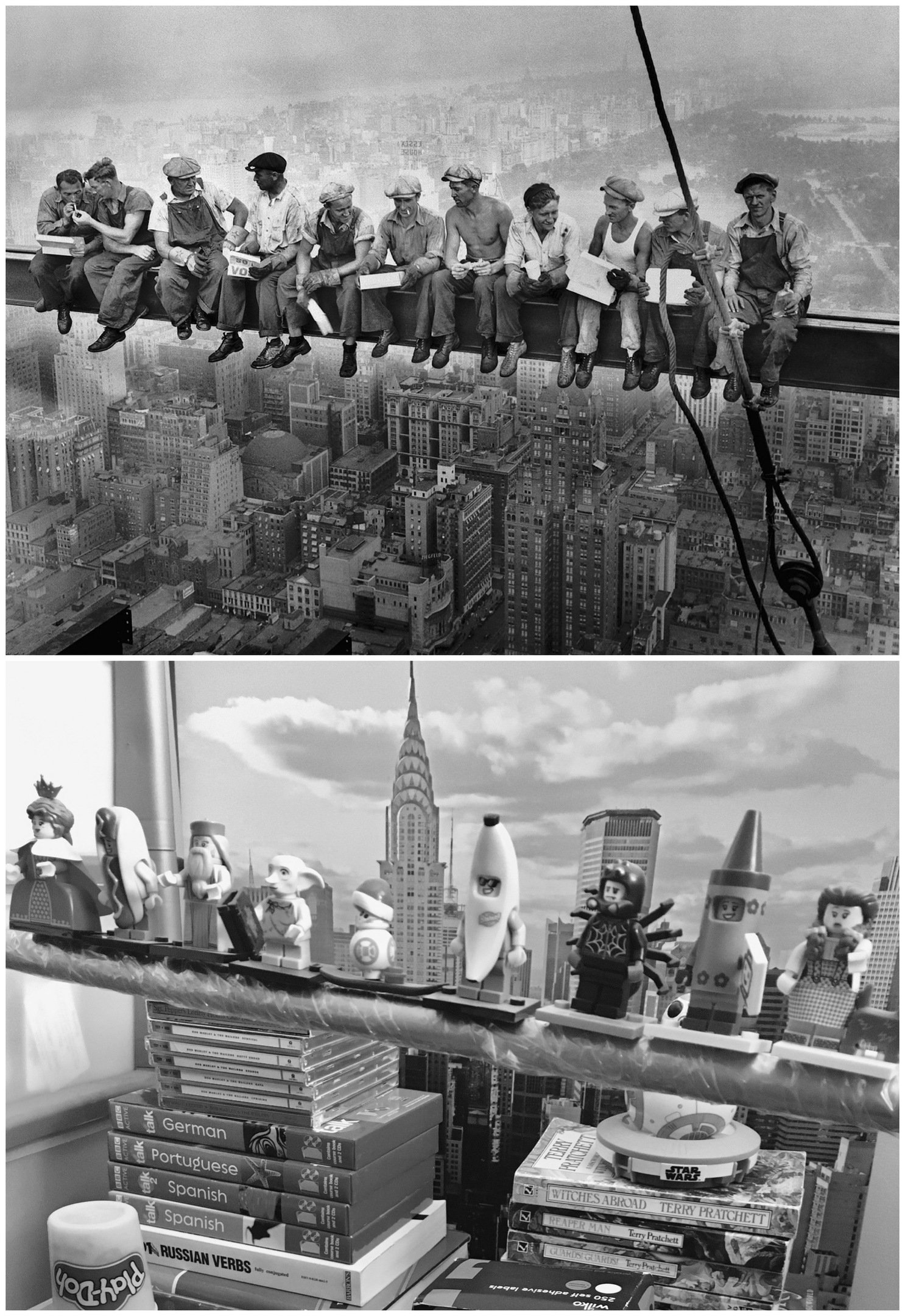 English
Writing - access Pobble 365 and complete a writing task using their story starter.
Reading - please make sure you read each day and complete one Reading Journal task each week.
Audible Stories has free children's audiobooks available online - https://stories.audible.com/start-listen
Spelling - log in to Spell Well and complete two lessons each day.
Maths
Maths Factor by Carol Vorderman (Free to join) https://www.themathsfactor.com/
Log in to Times Table Rockstars and complete at least 10 Garage sessions each week.
Online lessons
Showbie - http://www.showbie.com
English
Pobble 365 - http://www.pobble365.com/
Spell Well - https://www.idlsgroup.com/
Maths
Times Table Rockstars - https://ttrockstars.com/
White Rose Maths - https://whiterosemaths.com/homelearning/year-6/
STEAM (Science, Technology, Engineering, Art and Maths)
Cornflour Slime (Make sure you enter the competition to win some amazing prizes). - https://stem.rtcnorth.co.uk/_cmslibrary/files/Cornflour%20Slime.pdf
Enjoy free live lessons. Parents can register for a free account. https://encounteredu.com/
Become an aerospace engineer in the comfort of your own home. The paper plane designs range from "easy" (though I'm not sure I even did "The Stable" correctly - Mrs Cowen) to "expert" and you can design for distance flown, time aloft, decorative appearance and acrobatics. See which design works best for you. https://www.foldnfly.com/
PE
Weekly Wake Up with Mr Luke - https://www.hotspurprimary.co.uk/closure-time/weekly-wake-up-with-mr-luke?fbclid=IwAR1xsuAd11jGuEmkqtlW4qLTD-hWCK7OwOM_SU2Bvdn9FofnFKZ_5mxS3rk
Art & Design
Learn the mindfulness art technique of Zentangle. All you need is a square of paper and a pen or pencil.
Put a small dot in the each of the corners of your paper.
Connect the dots with a line, not necessarily a straight one though.
Using the pencil, sort of "scribble" in some lines, going this way and that, until you have created several spaces on the paper.
Create a different pattern in each one of the spaces that you have drawn with your pencil.
There are lots more examples online.
Music
Join in with our weekly Singing Assembly.
Watch some clips from the BBC - https://www.bbc.co.uk/teach/ks2-music/zfv96v4
Classics For Kids has some fun activities, including online games - https://www.classicsforkids.com/
Listen to nature's music - https://www.birdsong.fm/
Learn a new skill
Join Natasha Lamb and Kelly-Ann for a brand new series teaching beginners British Sign Language (BSL). Every day from 1pm
https://www.youtube.com/channel/UC9w889Lid1JHB-AX4dCoQoQ/featured?disable_polymer=1
Monday 6th April 2020
Hello, Year 6. It's the Easter holidays! Time to relax after your incredible efforts this term.
However, we wouldn't want you to get bored, so we will carry on updating this page with lots of different ideas for you to try out.
Your first challenge is to create a famous work of art using things you have at home. There are more details on Showbie and on this page, where you can also see our efforts. Mr Luke used one of our wonderful local artists, Jim Edwards, as his inspiration. Mrs Cowen chose a famous photograph and had great fun trying to get her Lego minifigures to balance on a lamp. A lot of sellotape was involved. She also tried to recreate Van Gogh's "Starry Night" out of, well, mostly jeans.
Now showing! We have filmed the next Year 6 cookalong - banana pancakes. We made vegan and non-vegan versions using similar ingredients and both were delicious. If you're keen to give them a try yourself, here are the recipes.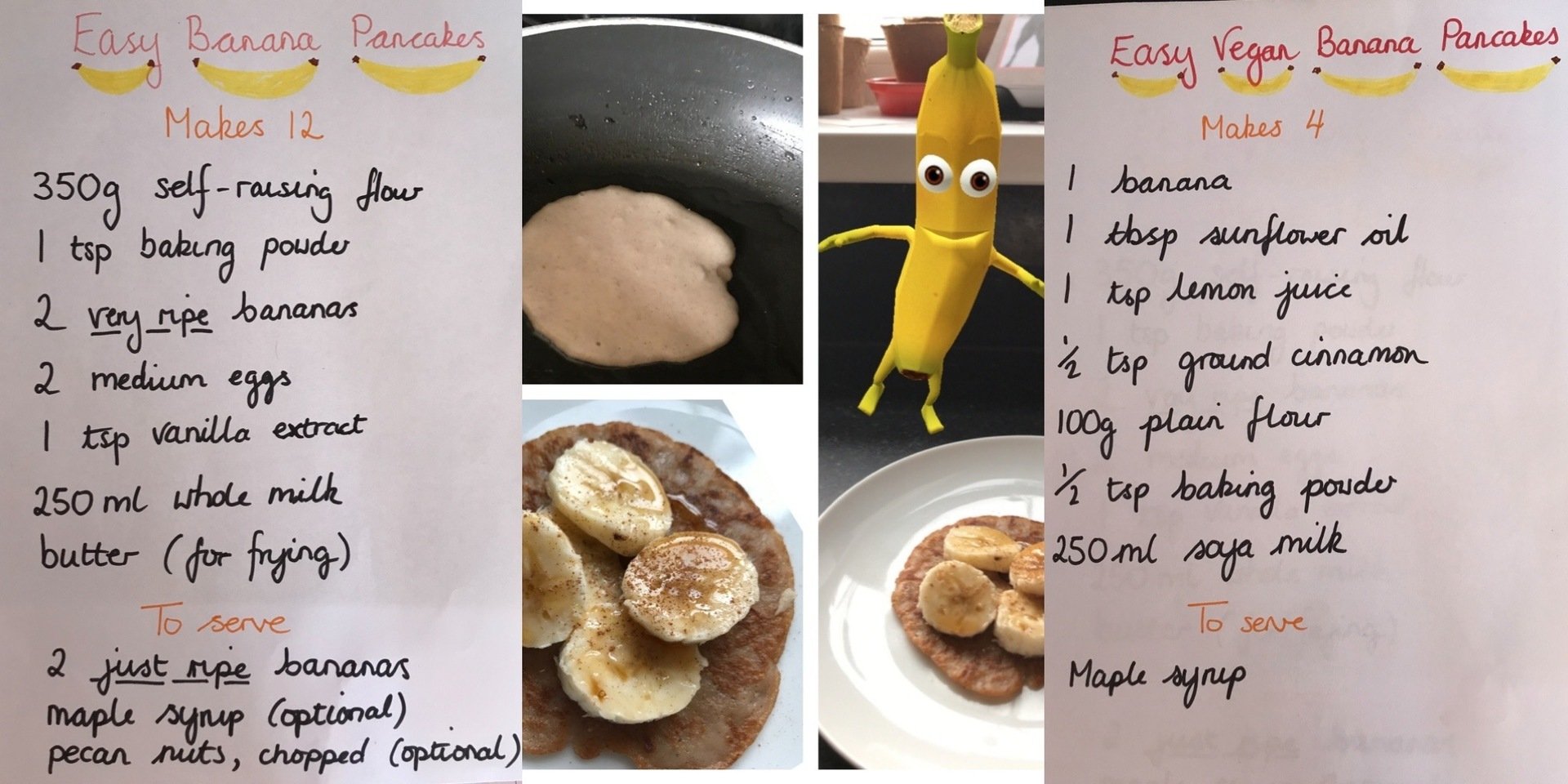 Vegetarian: https://www.bbcgoodfood.com/recipes/easy-banana-pancakes
Vegan: https://realfood.tesco.com/recipes/vegan-banana-pancakes.html
You might need to use your knowledge of ratio, scale and proportion to make the appropriate amount of pancakes, but we know you're all experts in that area. Please send us photos, recipe reviews and ideas - we love seeing what you come up with and want to add more to our gallery. Either upload to Showbie or email admin@hotspur.newcastle.sch.uk.
We hope you're taking some time to relax and enjoy your hobbies. Mr Luke has been keeping up his exercise and Mrs Cowen has been taking the time to read for pleasure. She is even keeping her own reading journal.
And don't forget - if you find yourself at a loose end - you have your home learning pack, there are lots of fantastic maths and English papers to try out in there.
Relax, don't get bored, wash your hands and stay safe!
Mrs Cowen and Mr Luke
Year 6 Gallery - Creative Challenge 1 - Make A Rainbow
Year 6 Cookalong
Each week or so, we are going to try and cook together from our own kitchens. Mr Luke chose the first recipe - a stir fry. Mrs Cowen's choice was a sweet (but healthy-ish) one - banana pancakes.
The great thing about both of these recipes is that they are easily adapted depending on which ingredients you have in the house and what your own tastes are. Don't like bananas? Use another fruit. Don't have any onions? Throw a different vegetable in instead. The main thing is to make something tasty which everyone at home can enjoy and to have fun doing it.
Remember to wash your hands first and get an adult to help when using hot pans and dishes.
NEW! For Harry Potter fans, young and old, discover Harry Potter At Home (https://www.wizardingworld.com/collections/harry-potter-at-home). With videos, quizzes and activities to complete, it's a must for all wannabe wizards and witches.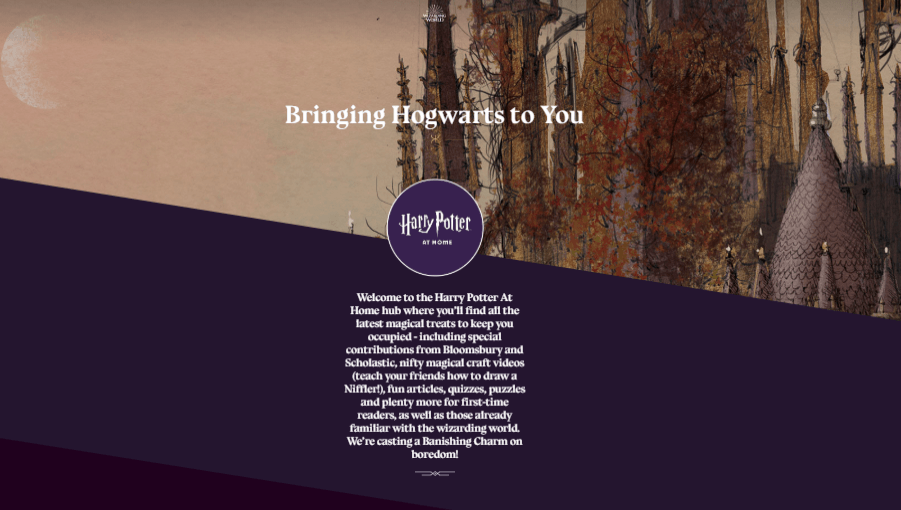 While online I found this lovely idea. It might be something that would like to try at home with your family.
Seed Challenge Update
If you planted a seed on school on 20th March, it may have sprouted since then. Make sure to put it in a sunny spot - maybe a windowsill - and water it each day. Here are some of Mrs Cowen's seedlings today (2nd April). Sadly, the water has washed away the label so she has no idea what type of plant is growing... though it will be exciting to find out.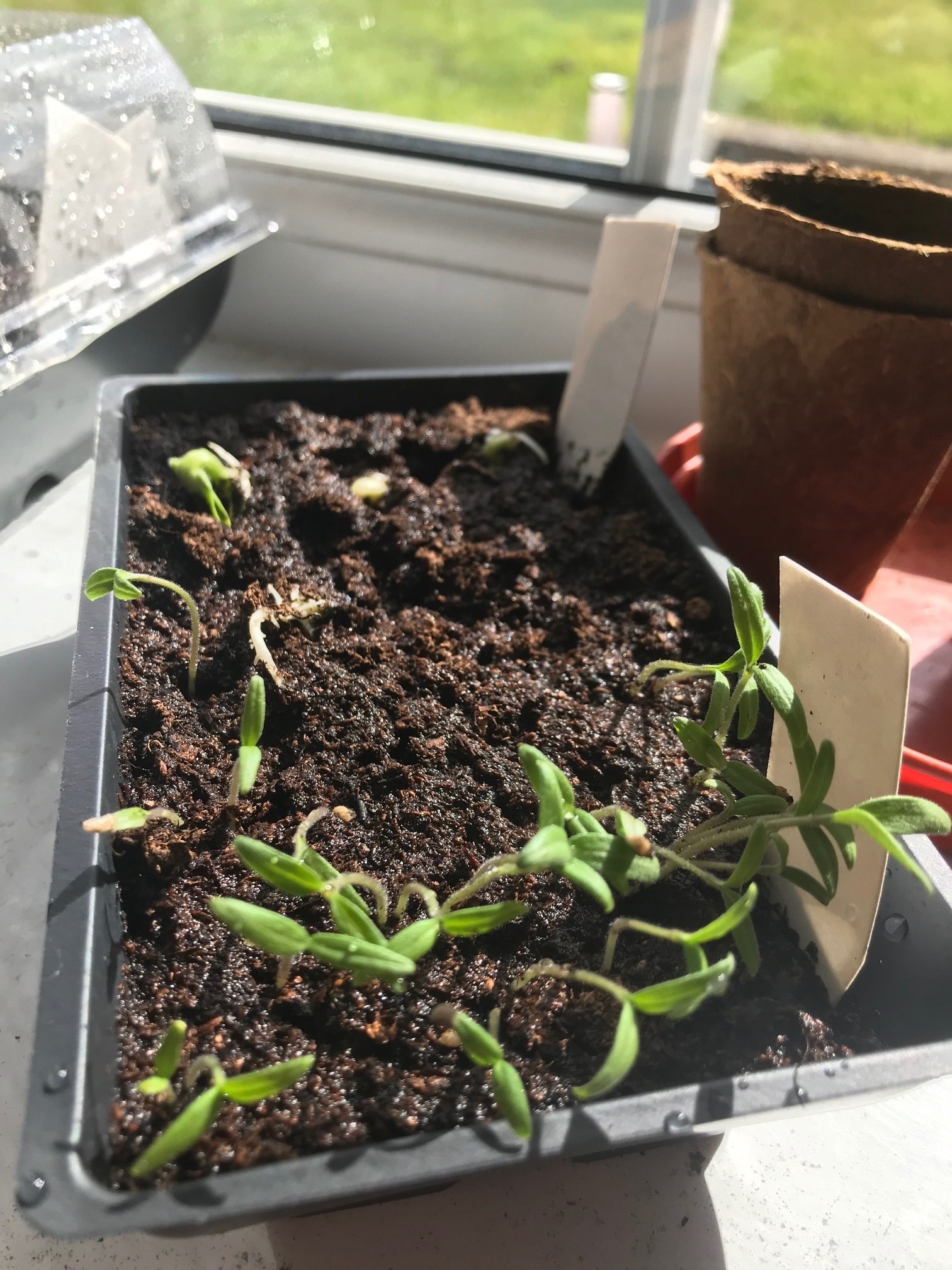 Mrs Cowen shares some important tips for working at home. Tip 1 - have a tidy area to work in.
Not sure how to fill up your day? Here's a timetable of online and virtual activities to make sure you never have a dull moment.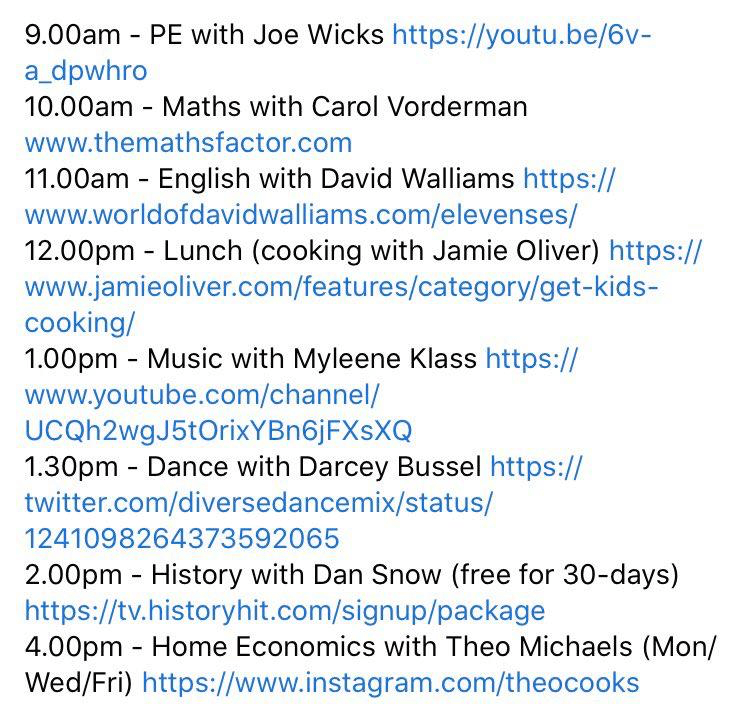 We have been enjoying some daily free resources. Try some examples below.