Year 3, 4, 5 & 6 Quadkids Athletics
Year 3, 4, 5 & 6 Quadkids Athletics
20 June 2018 (by Ryan Redford (RyanPE))
Quadkids Athletics results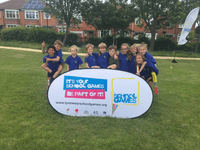 Children from KS2 took part in the Quadkids Athletics competition last week at Cragside and Gosforth Central middle School. The year 5 and 6 children performed brilliantly and finished 5th overall after accumulating a big score of points for all the events.
The year 3 and 4 children also performed amazingly and finished 1st! This result qualifies the children to represent the city in Sunderland next week.
All of the children that took part should be really proud of their performances and effort they applied to represent the school!