Start and End of the School Day
If you are early please don't wait outside the gates as this will cause disruption to other families
Do not try to drive along or park on Mowbray Street as the entrance will be busy (A council School Street initiative is planned but will not be in place until October which will make accessing entrances much easier)
There should only be one adult per child
Once you have dropped your child off and they have gone to their line leave the site to avoid unnecessary large groups standing around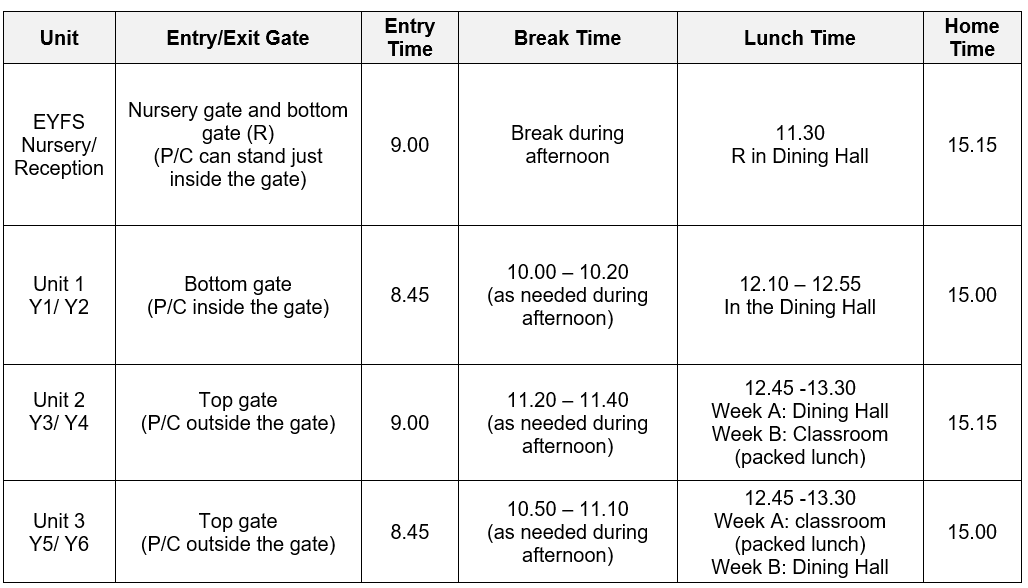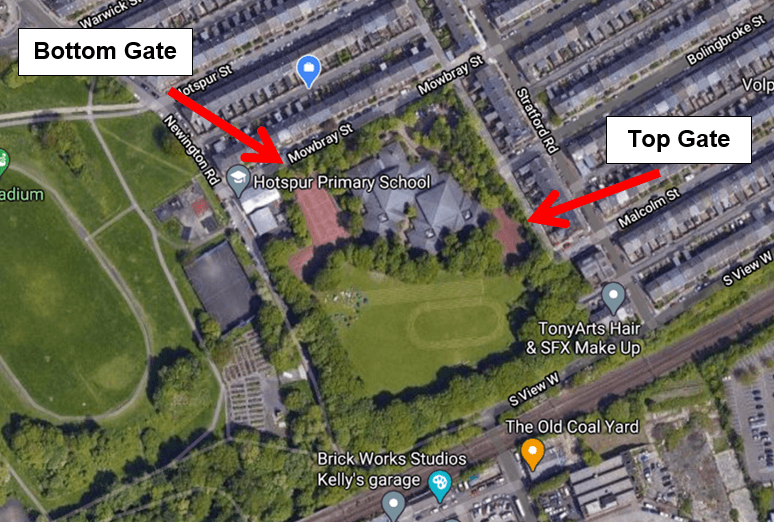 I look forward to the conversations with parents and carers at the beginning of the day but these are not going to be possible for the time being. You will not be able to chat with teachers as you have done in the past. Punctuality will be even more important than normal to manage the start and end of the day.
We do not want to be a school with lots of rules and regulations but we now have to be. Some of you will think that the measures we have in place are too extreme - some will think they should be more severe - we know that there will be different perceptions and we cannot meet everyone's expectations. The measures have been very carefully thought through and cross-referenced with advice from the Department for Education, Newcastle Local Authority, Trade Unions and our staff team. We may have to amend arrangements if they don't work as effectively as we expect them to. We have not tried this with 450+ children before. We also don't know what other local or national changes there may be in coming weeks.
We really want to move on from all the practical arrangements and engage children in exciting, stimulating learning. We hope that by all of us working together we will quickly embed these new practices.
Y6 children from last year prepared some videos to make some of the arrangements clearer.
To see the FAQs answered please click HERE
Reminders
the expectation is that all children should return to school unless they have been told by a medical professional to stay at home
our system of staggered entry/exit relies heavily on parents/carers dropping off or collecting children during their allocated time slot - please be punctual
it is essential that we have up-to-date contact details for all children and that parents/carers are contactable during the day
usual uniform should be worn - please do not bring any additional bags/toys/games
a pencil case and equipment will be provided for each child so please leave personal pencil cases at home
children should bring a labelled water bottle each day and this will be taken home each evening to be washed in preparation for the following day
you may choose to wear face coverings when dropping off your child/children but this is not something we can enforce